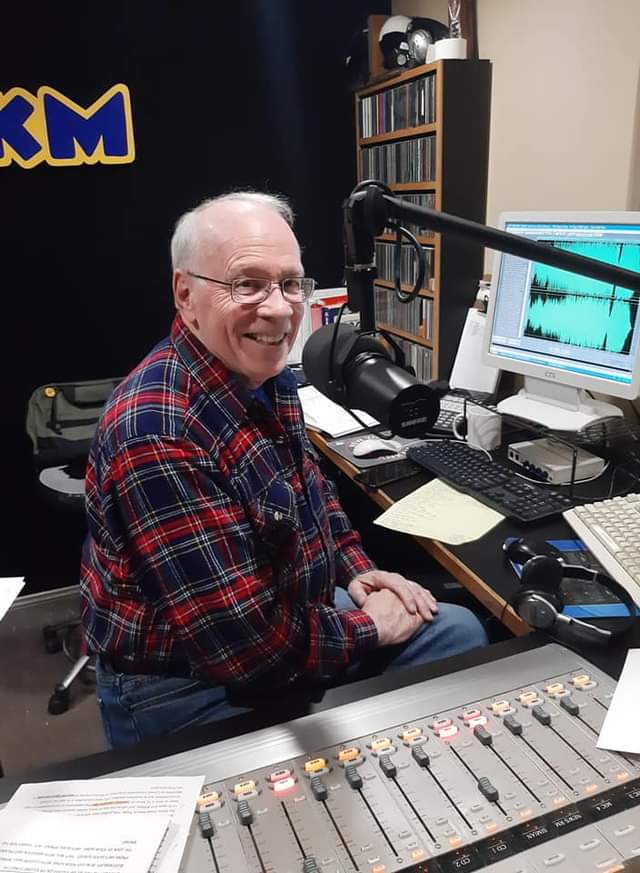 *Hometown:*
Hudson Falls.
*College/University:* 
The college formerly known as ACC.
*3 Favorite Movies:* 
Thanks to Disney/Pixar, "Cars""Monsters, Inc." and thanks to our granddaughter,  I probably know "Frozen" by heart.
*Hidden Talents:*  
 I'm a pretty fair model railroader with two magazine covers to my credit.
*Favorite Place(s) You've Visited:* 
 Scotland, Ireland and Prince Edward Island.
*Songs/Artists You're Currently Listening To:*  
 That's up the deejay who's on the air.
*Favorite TV Shows:
At this point in life, my current favorites are my old favorites – thanks to ME TV and the others keeping them alive on cable.
*Favorite Sport Team(s):*  
It used to be the Yankees and Giants but nowadays I guess I don't have any favorite.  It's always nice when the Thunder are winning, though.
*Who is someone you admire?*
Anyone among our dedicated first responders.  Their job is harder than ever.
*Tell me three pet peeves?* 
"These ones", aggressive drivers, and egos.
*A typical day like for you at the radio station?* 
Well, it's only Saturday mornings.  In for 6am and out at 10 with four hours of oldies fun in between.
Flashback to when you were 10 years old. What do you want to be when you grow up? 
 I can't remember having any career goals.  I was having too much fun being a kid.
On Sunday mornings, you can usually find me?
Working around the house and catching up on things that piled up during the week.  In good weather, hopefully a bike ride to start the day and then I'll probably be working outdoors….which may be why things pile up.
How do you think your colleagues would describe you? 
Hopefully a good guy with an old school work ethic.
Name a few of your daily habits (other than a shower and brushing your teeth)?
Well, the highlights would include a bowl of oatmeal to start the day, I try keep up on the news, go for a bike ride or walk, work around the property, maybe watch some tv and hopefully spend at least an hour on Great Gold plus "show prep".
What do you do at the Radio Ranch?  
 For 28 years I've hosted Great Gold Plus, playing music from the 50's, 60's, and early 70's, every Saturday from 6:00am till 10:00am.  I thought you knew.