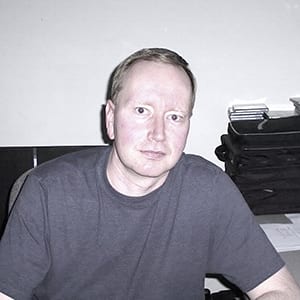 Just the greatest music of all time with news, weather, local and national sports, and interesting things to talk about throughout the afternoon.
*Hometown:*
Middletown New Jersey
*College/University:*
Dean College (when it was a junior college) and Franklin Pierce University
*3 Favorite Movies:*
Back to the Future
Field of Dreams
Caddyshack
*Favorite Place(s) You've Visited:*
Disney World, Charleston South Carolina
Baseball Hall of Fame and Museum in Cooperstown
*Songs/Artists You're Currently Listening To:*
Whatever we're playing on WCKM, Hits 95 Nine or Classic Rock 93 WWSC
*Favorite TV Shows:*
Young Sheldon, and watching documentaries on the "History Channel"
*Favorite Sport Team(s):*
New York Rangers, New York Giants and Rutgers Football and Men's Basketball teams
Who is someone you admire?*
Besides my father former pro athletes Bill Bradley and Ken Dryden
*Tell me three pet peeves?*
Stupidity. Lack of attention to detail; and people who feel the rules don't apply to them and they do whatever they please
*A typical day like for you at the radio station?*
I usually arrive between 11 and 11:30am.  Check in with people to be aware of what is going on and then I head to my work area and work on things like the weekend shows we run and keeping the Community Events Calendar up to date before I go into the studio around 1:30pm.
Flashback to when you were 10 years old. What do you want to be when you grow up?
Professional athlete.
On Sunday mornings, you can usually find me?
Reading the paper, doing household chores like laundry and making the trip to the Warrensburg Transfer Station to drop off garbage and recyclables.
How do you think your colleagues would describe you?
Hard working, loyal and a pain in the butt on multiple occasions
Name a few of your daily habits (other than a shower and brushing your teeth)?
In the morning I do my show prep. Workout on my elliptical trainer and read or play games on my tablet while eating breakfast. In the spring and summer I'll be watering and taking care of my vegetable and flower gardens
What do you do at the Radio Ranch?
A little bit of everything except traffic and continuity.